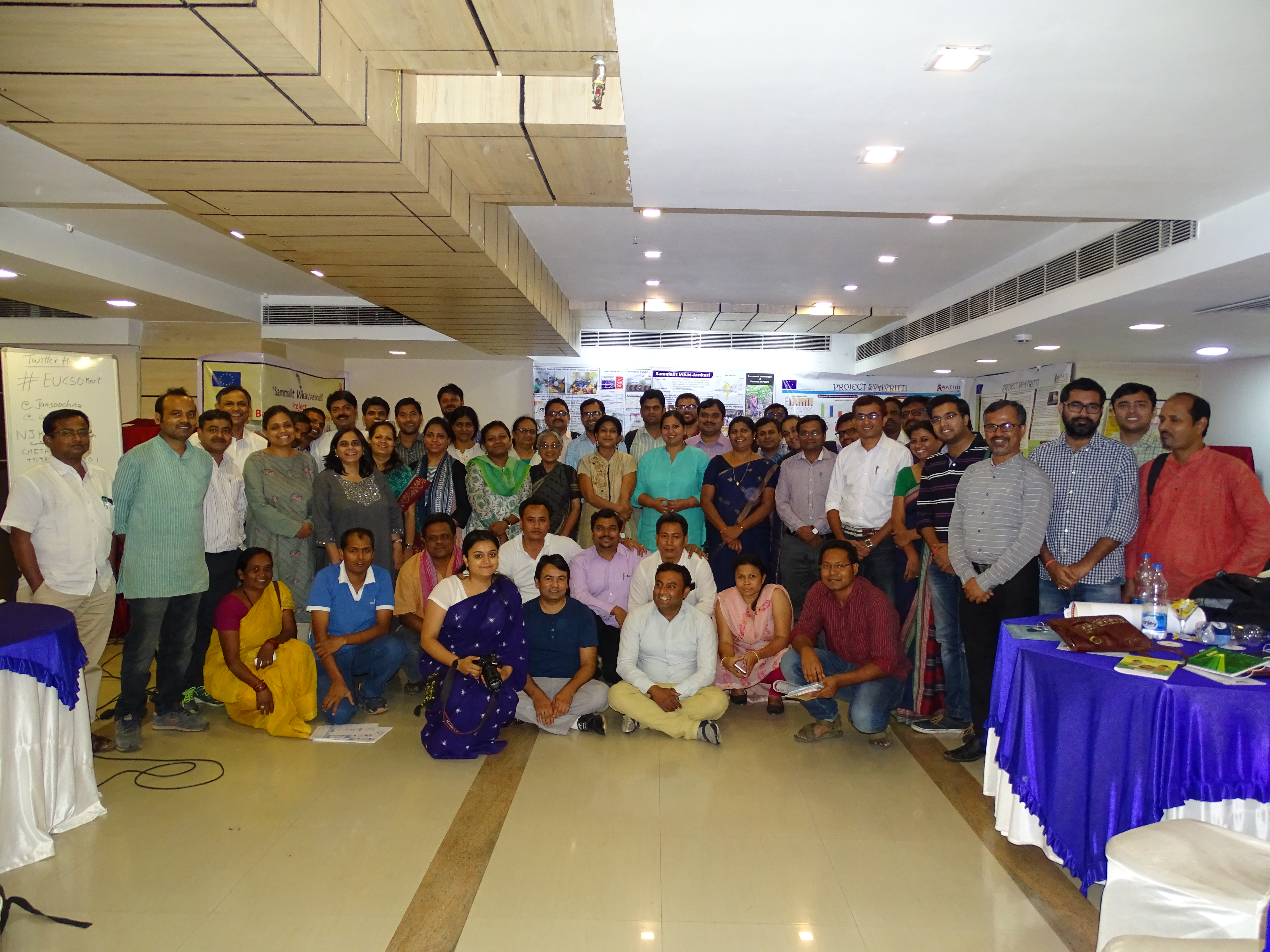 This year 3 days review meeting has been scheduled in Hotel Maple Wood, Ranchi Jharkhand. The agenda is to discuss the ground issues, achievements, challenges, finance, expected collaboration and sustainability of the 14 projects. The review meeting aimed at sharing updates on the progress of individual partner in terms of results and how services can be strengthen and reach out to the last mile beneficiaries.
First day has been commenced with a field visit to the intervention areas of Digital Empowerment Foundation (DEF) and Welthungerhilfe (WHH); Itki block in Ranchi and Khunti district. The next two days includes discussions around collaboration and action points for the 2016-17 and how to make a robust planning to fill up the gaps. All 14 partners presented and shared their valuable ideas and thoughts to improve the services at the ground.
This year a different format of presentation has been followed which is called as 'Gallery Walk. In the gallery walk, partners were expected to prepare their project outcomes, challenges, way forward in visual form i.e. posters, collages, paintings, and other form of display method that best depicts their work.
Set up the gallery in a dedicated space allotted to each partner
Explain about the gallery/work in short time with clarity
Feedback from the audience
This allowed all the participants to be actively engaged as they walked throughout the presentations. There has been a quick exchange of knowledge, tools, techniques that each partner uses. Participants individually and in a group can rotated around the room and provided feedback to the Partner organization on – Liked about the work, things they wonder about it, things to improve or could do next. Some of the organisations have talked about their work using PPT, while some of them explained their achievements using IEC materials only.
Details of Field Visit
a. DIGITAL EMPOWERMENT FOUNDATION
District: Ranchi
Block: Itki
Panchayat: Kundi
Village: Bindhani and Baghdhara
Activity:
Visit to Soochna Seva Kendra and Yojana Bank
Focus Group Discussions with beneficiaries and SHG Members.
b. WELTHUNGERHILFE
District: Khunti
Block: Topra
Panchayat 1: Jaria
Village: Tirla
Activity:
Meeting with SMC members, sharing of experience by SMC on SDP & its Impact, Participatory Planning; Discussion on joint campaign by Department of HRD and Jharkhand RTE forum lead by LEADS.
Playing of RTE Act 2009 by Radio Volunteer & sharing the impact of Community Radio with in the community, episodes, listener groups
Panchayat 2: Dinyakel
Village: Parariya
Activity:
Meeting with Women Group on Participatory Learning and Action (PLA) Cycle maternal and new born health and nutrition; Followed by community monitoring using Pictorial Assessment Tool on better service delivery.
Village Health Sanitation and Nutrition Committee do monthly tracking of services